Telecom Experts
we accomplish fine results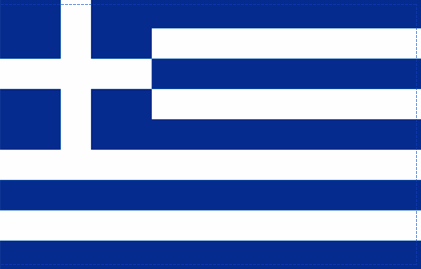 13th Global Symposium for Regulators, Warsaw - Poland
3-5 July 2013
Dr. Leonidas Kanellos, EETT President and BEREC Chair 2013, participated at the Global Symposium for Regulators 2013 of the ITU on 3-5 July 2013 in Warsaw, Poland.
The summit took place with the participation of more than 650 representatives from Regulatory Authorities, government bodies as well as representatives of market participants from 131 countries.
During the summit the participants had the opportunity to discuss important issues of the global regulatory policy agenda, such us the role of regulators in order to attract investments, the financing of the universal service, the use of "white spaces" of the radio spectrum, the promotion of electronic transactions in an environment of security and trust, as well as new business models and content delivery services over broadband networks.
Dr. Kanellos moderated the discussion on the pricing of interconnection services in broadband networks during the transition to IP networks, focusing on issues of competition and new pricing models of interconnection services between providers. The day before the Summit was held under the Chairmanship of Dr. Leonidas Kanellos, the annual meeting between BEREC and the REGULATEL, which is the Association of Regulators of South America. The meeting was attended by 44 representatives from 23 Regulatory Authorities of Europe, South America and from the European Commission. Among other topics, they discussed issues of common interest, and agreed to prepare a Memorandum of Understanding between the relevant regulators.
On the same day took place under the chairmanship of Dr. Leonidas Kanellos and under the auspices of the International Telecommunication Union (ITU), meeting with the Regulators Associations. Representatives of 18 regional regulatory associations from Europe, America, Asia and Africa were attending with the main subject of discussion policies promoting broadband issues roaming and financing of universal service.
Following proposals by the Chairman of BEREC, agreed mapping Regulators Associations driven buffer object each. It was also decided to take initiatives, to exchange know-how and the development of cooperation for the effective regulation and supervision of electronic communications markets. At the closing ceremony of the Summit, the President of EETT presented the results of this meeting together with the Polish organizers and the Deputy Secretary General of the ITU.
GSR13
Dr. Leonidas Kanellos Video Interview
BEREC Chair, EETT President
GSR 2013 Opening Ceremony
GSR 2013: Dr. Leonidas Kanellos
GSR 2013 Opening Ceremony
GSR13
Slide Show
Photos from the event